Diagnostic Ultrasound Testing For Muscle Tears

Our state-of-the-art diagnostic technology at Edge Physical Therapy and Sports Medicine delivers accuracy and insight to pinpoint and target your issues.
Diagnostic musculoskeletal ultrasound testing has helped transform health care.  It can reveal tears and support superior outcomes.
Our physical therapist  can help you understand your ultrasound reading and create a customized treatment plan for better health and the best result
The right diagnosis can lead to the right treatment and best results.
Diagnostic Musculoskeletal Ultrasound Testing for Tears has been a boon for physical therapists and sports medicine physicians alike and has helped transform health care.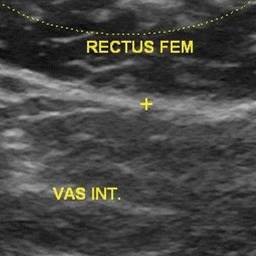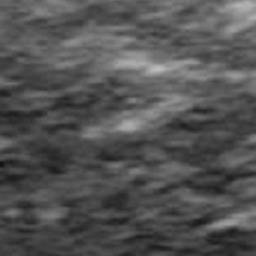 Diagnostic Testing Reveals a Partial Tear in the Quadricep muscle with loss of continuity.
Treatment thereafter involved PT sessions for 3 times / week for 6 weeks.
These techniques included graston based instrumented soft tissue mobilisation to improve muscle length of the quad.
Post imaging was then performed aafter the 6 week treatment cycle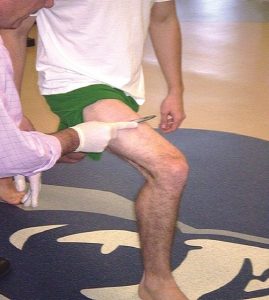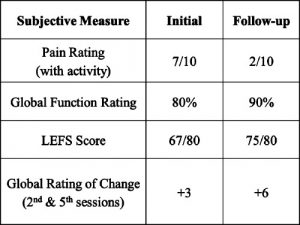 Rehab Application
Post scanning revealed improved muscle texture and improved continuity of the quadriceps muscle, implying healed tissue.
The patient revealed improved measures of pain and improved function post 6 week period.
Utilizing diagnostic ultrasound with specific physical therapy lends to superior outcomes and validation using objective testing.